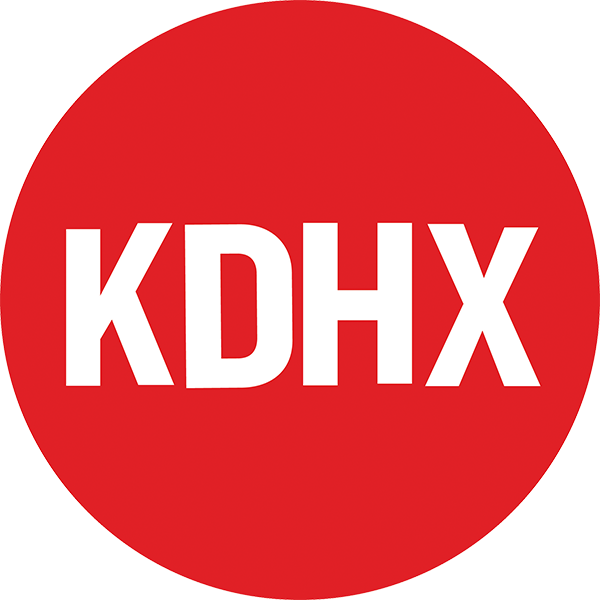 Randle Chowning, Larry Lee & David Wilson: Ozark Mountain Americana
Written by

Michael Kuelker

Category:

Music News

Published: 06 November 2016
It was 45 years ago this autumn that a group of skinny, hairy, hippie musicians convened at a funky little nightclub in Springfield, Missouri called the New Bijou Theatre. It was a songwriters collective at the time rather than a band on a mission. But on the strength of the songs, a heady blend of country, Americana, rock and pop, the Ozark Mountain Daredevils found themselves recording in London just 18 months later with uber-producer Glyn Johns (The Who, Rolling Stones, Beatles) and enjoying a fruitful association with A&M Records that lasted the rest of the 70s.
Two of the original Daredevils -- Randle Chowning and Larry Lee -- along with Ozark bluegrass veteran David Wilson perform at the Focal Point on Friday, November 11. The set is a mix of choice cuts from their Daredevil days and more recent material that Chowning and Lee have composed and recorded together under the name Beyond Reach. The trio is nearing the conclusion of a three-month run of acoustic shows in the Midwest. Multi-instrumentalist Wilson, who has recorded and toured nationally with the Undergrass Boys and Radio Flyer, provides many of the solo dynamics as Chowning and Lee sing their timeless songs.
In an interview with me last year, Randle Chowning reflected on "If You Wanna Get to Heaven," the Dares' first hit. The song was composed by Steve Cash and John Dillon but true to the communal spirit of the band, lead vocals were handed over to Chowning. In the spring of 1974, the country-rocker about getting to heaven by raising hell was all over FM radio.
"There's always a chance, any given chance at any time that with the right song you can knife right through what is going on. That is an exciting thing. Because you see it come out of nowhere," said Chowning.
"It's like watching a little bird being hatched and it flies off and it's pretty incredible -- 'Jackie Blue' and 'If You Wanna Get to Heaven' and some other songs we got radio airplay on -- to see them go from nowhere, to first learn them and figure them out and contribute a part to them, to see that go through the recording process and then actually go out and be heard by people all over the country. It's an incredible process to watch something go from zero."
"Jackie Blue," from the Dares' sophomore album, rocketed up the charts in early 1975. Larry Lee's sumptuous and soulful croon about a melancholy woman ("everyday in your indigo eyes I see the sun set but I don't see it rise") was matched with Chowning's memorable slide guitar and an entrancing rhythm.
After a decade in the Ozark Mountain Daredevils, Lee moved to Nashville, Tennessee and enjoyed success as a songwriter and producer. In the mid-1980s, he toured with Jimmy Buffett's Coral Reefer Band playing acoustic guitar and singing background vocals, and during this time he began collaborating with fellow Coral Reefer Josh Leo. The two went on to work on numerous projects together in in Nashville in the 1980s and 90s. Lee produced albums for Alabama, Juice Newton, Restless Heart, Earl Thomas Conley, Jon Goin, the Remingtons and others. He returned to the Ozarks in the mid-2000s, working with Chowning in Beyond Reach and self-producing the albums Twigs and Buds on Branches under his full name Larry Michael Lee.
Lee sings about half of the numbers in the trio's live set including "Within Without," "Spaceship Orion" and "You Know Like I Know" as well as the riveting, meditative "You Don't Need It" from Beyond Reach.
Commercially, though, nothing in Lee's career has compared to the impact of "Jackie Blue." The song is in the rarefied Million-Air club with BMI certifying over one million airplays by 1985.
"Here's the thing," said Lee by telephone, "I didn't put any more forethought as far as being commercial into 'Jackie Blue' as I have anything I've ever done. It had a hook and normally, accessible singles have that hook about it. And we were at the right place at the right time, or that song was going out to the right place at the right time."
Lee isn't often seen in concert. But for the first two decades of his career, he was on the road regularly. This year marks 50 years since a memorable tour with Lewie & the 7 Days for whom Lee played drums. The band had cut a couple of Northern soul singles for the Springfield-based Skipper label and were a hot ticket.
Lee recalled, "Between what would have been my freshman year and my sophomore year, Si Siman, a local music publisher, promoter and our mentor, asked us if we wanted to go on a USO tour. We thought, hell yeah, anything to get us out of town. Si then contacted the State Department and the USO, probably sending them a press kit along with one of the records we'd done for Si's Skipper Records label. The State Department ended up picked us to go, of all places, to Vietnam.
"So off we went in the summer of 1966 for a three week tour of military outposts in South Vietnam. We were flown around in C-130's and helicopters to the un-godliest hellholes I'd ever seen, where we'd set up our gear and play songs like the Impressions' 'Woman's Got Soul' and James Brown's 'Papa's Got A Brand New Bag.' We played to all these guys who were mostly around my age and who constantly told me all they wanted to do was just to make it back home. The last place they took us was to perform at a field hospital. It was horrible. I saw guys my age with no arms, no legs, heads wrapped up in bandages to the point you couldn't even see their eyes. Almost every one of them said, 'Man, do whatever you have to do not come back here.'
"I hadn't yet enrolled in my sophomore year, and as soon as I got back from that USO tour, I had an induction notice to go get my physical. It was the time of the draft and after just getting back from Vietnam and talking to everybody over there, I told myself I wasn't going to take a chance with what the draft and the Army might give me, and instead I would rather join some other military service for four years and stay the hell away from there. So I ended up joining the Navy in the fall 1966 for a four years stint away from my family, my girlfriend and my band."
Randle Chowning's career has been a winding, looping affair as well. He left the Daredevils in 1976, cut a solo record and, though he was busy songwriting and publishing, he dropped off the discographical map for many years. Since the mid-2000s Chowning has collaborated with Larry Lee in Beyond Reach, yielding two CDs and an EP; additionally, he's released self-produced work under his own name, as RC & the Keys and, most recently, as Ozark Joe.
Chowning calls Ozark Joe his "mountain folk" persona and has released Bottle Tree (2015) and Dancing on Cobwebs (2016). He memorably struck that musical vein in the Daredevils with songs like "Leatherwood," which appeared on The Car Over the Lake Album (1975).
Leatherwood is a place name, explained Chowning, a few miles from his childhood home of Mountain View, Missouri, and it's also a botanical name.
"Leatherwood is a shrub or wild plant. It's not a tree. It's a low-growing shrub that grows in the valleys of the Ozarks. It was used by the Indians to weave baskets and stuff, so it's a real supple type of bark. I'm not sure that if I went out in the forest that I could say, oh that's one right there. I have an idea of what it looks like; it's not terribly common, but Indians made baskets out of leatherwood. You can strip the bark and use it to weave.
"The Leatherwood that I'm talking about is a creek that runs into the Jack's Fork and the Jack's Fork runs into the Current down on the National Scenic Riverways and around Mountain View and Eminence, which is where I'm originally from. We used to deer hunt down there. My father and my uncles took me down there every fall, and there was a Leatherwood Creek in that area. If you look on the maps, you'll find the name. It's a name that you will find that will pop up in the mountainous areas. You'll find it in Arkansas; there's a Leatherwood Lake right outside of Eureka Springs.
"That was the inspiration for the song. It's a very different kind of country song; it's I guess you could say an avant-garde country song in a way. I was working on that before I put the Daredevils together."
In addition to "Leatherwood," Chowning wrote and sang other cherished songs in the Daredevils canon such as "Country Girl" and "Road to Glory," all of which the trio can be expected to perform at the Focal Point.
Daredevils fans will especially appreciate the wistful "My Old Band" from Beyond Reach's self-titled 2005 album in which Chowning sings,
Though we went our separate ways
A part of me forever stays
And I still miss 'em to a man
My old band
We're still there if you're radio's on
On the air with the same old songs
We had the keys in our hands
My old band
Beyond Reach at the Focal Point, April 23, 2011
Beyond Reach along with opening act Emily and John Higgins appeared at the Focal Point Saturday April 23, 2011.
Larry Lee and Randle Chowning ( two original founding members of
The Ozark Mountain Daredevils)
brought their new group,
Beyond Reach,
to the Focal Point. The group consists of Larry Lee on vocals, guitar and percussion, Randle Chowning on vocals, guitar, mandolin and harmonica, David Wilson on vocals, guitar, mandolin and fiddle, and George Horne on vocals and bass. Their new music is an exquisite blend of country, rock, pop, and bluegrass, all rolled into one, with an occasional
Daredevils
song thrown in for good measure.
The near capacity audience at the Focal Point was treated to two sets of music. Many in the crowd were unfamiliar with Beyond Reach's music, this being only the fourth gig the group has performed. Hearts and minds were quickly won over. Four part harmonies and excellent musicianship are extremely compelling.
The first set opened with "Hey Hi", followed by a Larry Lee song, "Younger Years", a song about the optimism of youth and relationships in general. The soaring four part harmonies of the chorus are amazing to hear, almost choir like. Simply beautiful!
Randle Chowning's "Tornado Alley" was next, a fitting song for the evening given the havoc wreaked on the St. Louis area the previous night [tornado damage around the St. Louis metro area]. "Good Enough For Now", a song written and performed by David Wilson, is a gem. It's a story of the compromises we all face while attempting to live our dreams. His soulful vocal, the background harmonies and harmonica bridge all contribute to bringing a tear to one's eye. Two songs, "The Ghost of Perryville" and "You Don't Need It", the latter a hauntingly beautiful song that defies genre, closed the first set.
As the second set opened, the audience, now enthralled by this talented group of musicians, was ready to party. Beyond Reach was up to the task.
After a tune called "I've Got A Notion", the group delighted the crowd with a three song Daredevil set: "Whippoorwill", a rarely performed song, "Within Without" and "Country Girl", the latter two being from the Dares first L.P. Two other highlights of the set were Larry Lee's "Everybody Crawls Home Once" and Randle Chowning's "Waiting On The Sun", which is the title track of their new EP.
They closed the set with "Hey Boys", but the now electrified crowd wouldn't hear of it. Returning to the stage, the group ripped into "If You Want To Get To Heaven" with clapping and shouts of "You've Got To Raise a Little Hell" by the audience. A good time was had by all! Here's wishing continued success to Beyond Reach and their new EP, "Waiting On The Sun". Tremendous show, guys! A two hour piece of musical Heaven!
Set One:
1. Hey Hi
2. Younger Years
3. Tornado Alley
4. Good Enough For Now
5. Leatherwood
6. Mr. Powell
7. The Ghost Of Perryville
8. You Don't Need It
Set Two:
1. I've Got A Notion
2. Whippoorwill
3. Within Without
4. Country Girl
5. Everybody Crawls Home Once
6. Mary Beth
7. Waiting On The Sun
8. Hey Boys
Encore:
If You Want To Get To Heaven
A Note of Thanks goes to Ellen Light of the Focal Point staff for her help and support. The venue exists for the promotion of folk music and the arts.
The Focal Point is located in the heart of Mapelwood on Sutton Ave. Check it out!
————–
Review and photos by Michael Wiseman and Barbra Wiseman
The cover of this album caught my attention first and foremost. As a traveler through Patagonia, myself, I saw this and thought "hello, fellow travelers." Okay, so they caught my attention with their picture, but the CD starts off with a haunting, intense one-minute intro and now I'm really hooked. Randle Chowning and Larry Lee have the ability to force you into their world whether you want to be there or not.
The CD continues with "The Drum," a melodic Moody Blues sounding track that melts you into a journey of love. "My Old Band" takes you back in time through a musical time machine with great imagery of young angst and a willingness to make changes with out fear! I almost hear a male version of Grace Slick preaching to us through a psychedelic mixture. I just want to raise my two fingers and scream out, "PEACE BROTHER!"
The album starts taking a less intense turn on "Love Shouldn't Treat You That Way", and you know what, buddy? You're right – love shouldn't treat you like that, and ladies listen to this song closely. Go ahead, get lost in the soft melody and tell yourself, "yeah, man I deserve better." These guys really spoke to me. I am feeling every beat and melodic twist. I'm tangled in the strings and orchestrated visions. If you are a Blue Oyster Cult, Moody Blues, and Jethro Tull fan then this CD will reach you too.
These guys have just become my new heroes. I think music today needs to take a turn for the better and this would be a nice place to land. Thanks, Beyond Reach, for taking me into your dreams and visions and sharing your stories of yesterday, today and tomorrow. Keep rockin' and never be afraid to trust your voice, because that voice is really speaking to me – and I hope others too!
Randle Chowning and Larry Lee (Vinyl Kings) were two of the founding members of the Ozark Mountain Daredevils. They were the Lennon/McCartney of OMD back in the 70's. Chowning's work is more cerebral and more about the lyrics. Lee's work is lighter fare, musically pleasing like Paul, his vocals sounding like Timothy B. Schmit, smooth and velvety tenor, makes you think of melting butter. Randle was the lead vocalist and guitarist on the bands first hit "If You Wanna' Get To Heaven" and Larry co-wrote and sang the groups best known song, "Jackie Blue". They reunited once again after twenty-five years, creating this effort from 2005. "A fantabulous CDthat grabbed me from the first note, and rocked and rolled me all the way through! What wonderful songs sung by those familiar mellow voices. A hint of the D-Devils' flavor can be heard in the stories within the songs. A true masterpiece from two wizards of sound!!" - Polecat Creek Kathy "Musically, they draw from the deep well of Americana. Country, Pop, Rock, Folk and R&B. Lyrically profound and musically imaginative, the record is elevated by the vocals of both Chowning and Lee. Randle's voice has deepened over the years and is informed by both wisdom and blues whereas Larry's vocals have lost none of its sweetness - it's a sort of aural equivalent of a cloudless day." - Michael MacDonald "A perfect slice of melodic pop, beautifully performed" - Mohammad Rahman "They have lost none of their former artistry skills or appeal, instead, they have honed them to perfection and produced a truly wonderful, melodic masterpiece with this superb album." - Gail McNeill EXCELLENT!!